7 Best Dog Friendly Beaches in the UK
Let's face it, there's nothing more resourcing than spending a day facing the sea, hearing the soft sounds of the waves and the occasional seagulls begging for food, treating yourself with ice cream or a crêpe. And it would be even more magical if your dog could come along with you. Luckily, to help you make this beautiful image become reality, we have gathered for the 10 best dog friendly beaches you can find in the UK. Don't thank us now, do it when you come back all tanned and rested!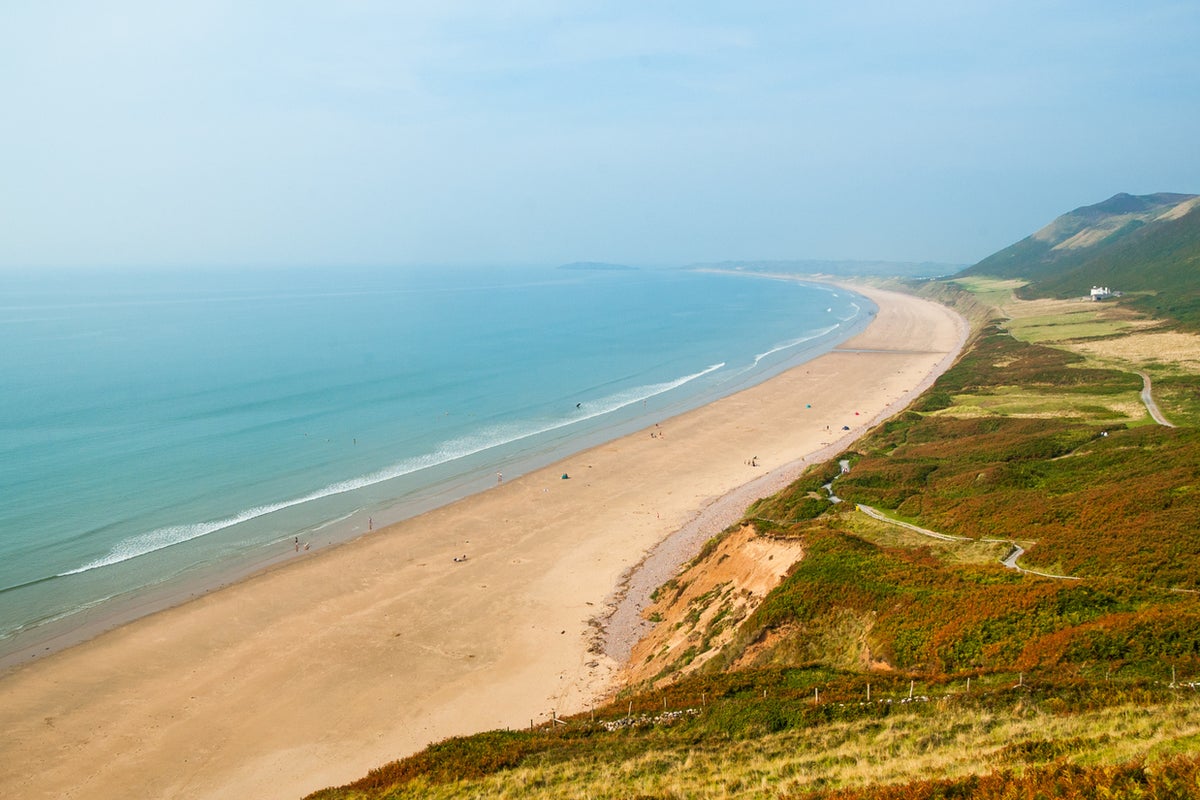 RHOSSILY BAY
Under the care of the National Trust, Rhossily Bay is known to be one of the most beautiful and best beaches in Wales, and in the UK. Located at in the south west of the Gower Area, the bay expands up to three miles, and is quite popular among the surfing community. Its low tide allows the public to see the remains of the Helvetia, a ship which wrecked there in 1887. Dogs are welcome all year around.
SHELL BAY
With its poetic name which comes from the shells that were once everywhere on its beach, Shell Bay in the Stutland Peninsula will be a lovely place to wander off to with your four legged friend. It's known to be a corner of peace and quiet most of the year, a perfect place to escape the city life and enjoy fine food thanks to its Michelin listed restaurant Shell Bay Seafood Restaurant.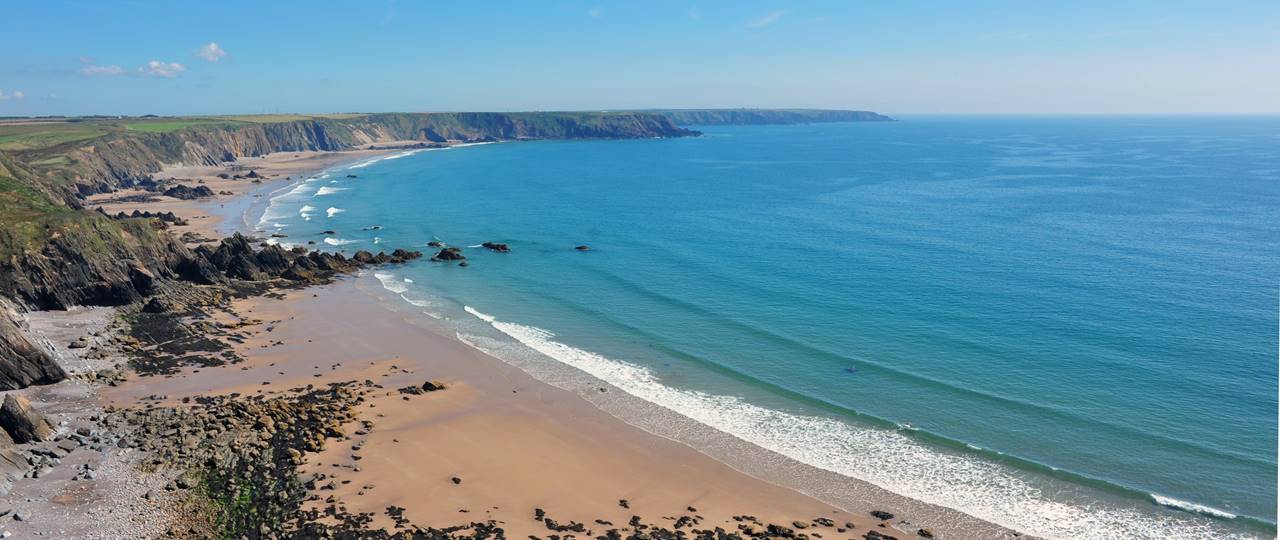 MARLOES SANDS
Pembrokeshire (Wales) is not only the motherland of Corgis, it is also home of beautiful beaches like Marloes Sands. Located on the West Coast, this beautiful beach is known for its impressive volcanic rock formations and views on the Atlantic Ocean. It's a perfect, peaceful gateway for your friends, family and pets!
SEACLIFF BEACH
You'll find this dog friendly gem not too far from Edinburg, only a 50 minute ride from the capital. With its stunning view on the volcanic Bass Rock for you to observe and its many rock pools for your dog to play in, there's no better place to spend a sunny at, all worries far away from such sight!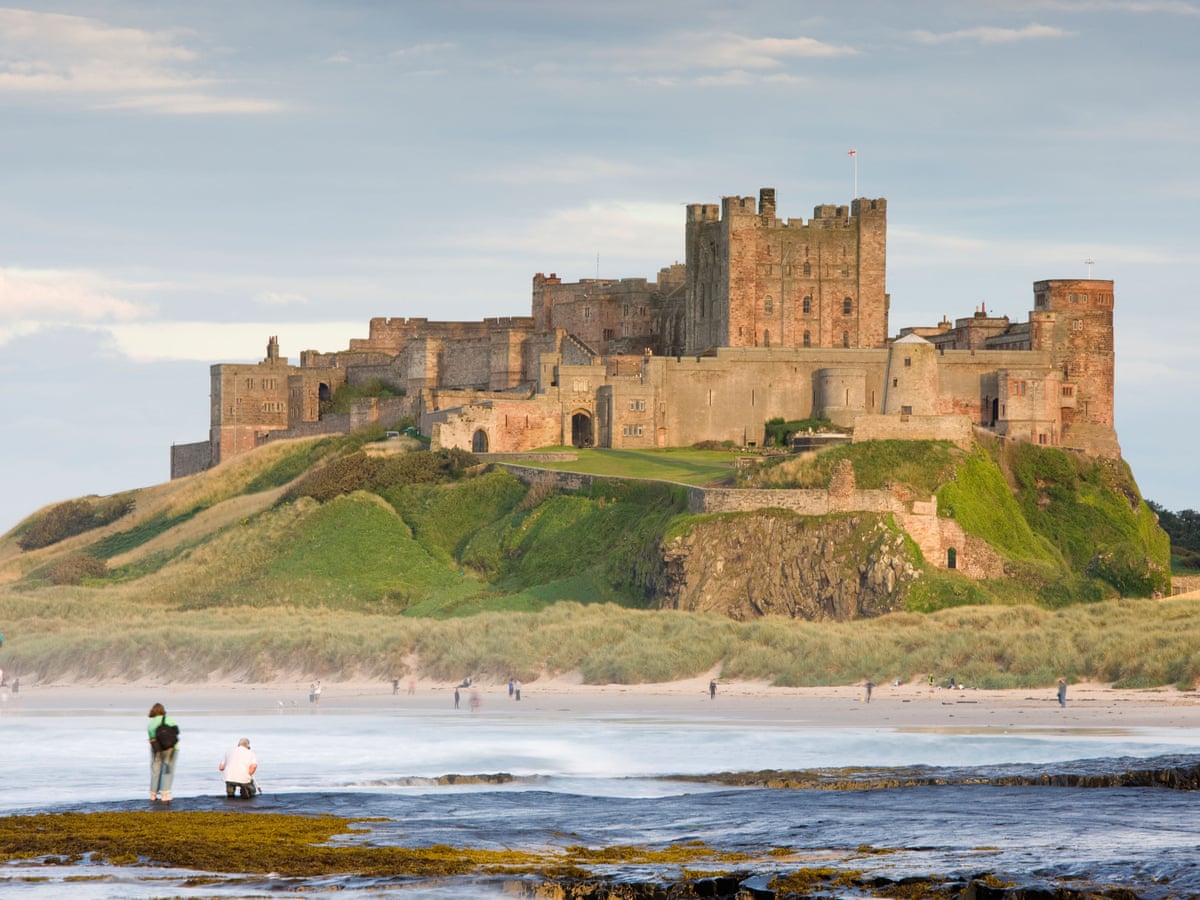 BAMBURGH CASTLE BEACH
If you're not really the kind to sit all day long and live that farniente life, Bamburg Castle Beach will be the perfect beach spot for you. Long walks, surfing lessons, and historical monuments will be on your program. You can visit the impressive Bamburgh Castle, as well as the Inner Farne Islands, and Stag Rocks, as well as a small lighthouse surrounded by rock pools. An important detail for dog owners: the beach is equipped with dog bins!
FISTRAL BEACH
Fistral Beach (Newquay, England) is what you could picture in a dream. This small beach is crowned by high cliffs and sandy dunes, and overlooked by the majestic Headland Hotel. It is the perfect spot for surf lovers and is the host of a couple of surf competitions. You'll find a dog friendly hotel near the beach called Oceanside Hotel, and for our food lovers, you'll be happy to eat at The Fish House ( a Gordon Ramsay recommendation!)
CHAPEL PORTH
Under the watchful care of the National Trust; Chapel Porth is a dog friendly gem located on the North Cornwall coast. When the tide is low it reveals its beautiful golden sand and the rock pools make a perfect playground for your four legged companion. At high tide you can relax in the café up the beach and sip on a hot chocolate or try their famous 'hedgehog' ice cream!
---